Easter is here and this is how to make a Easter card.
1.Gather all the stuff you need. Like scissors, coloured pencils, pipe cleaners, pom poms, led pencil and a piece of paper.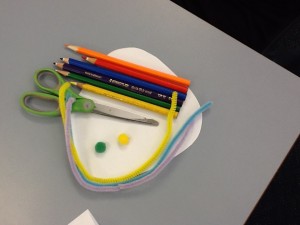 2. Fold the piece of paper in half then draw half a Easter egg.
3.Then cut out and start colouring.
4.Make the pipe cleaners in to little egg shapes then glue. Then you are done. Ta-Da:D
Hope you like it:D